2020 Chief Henry Speck | Cole Speck
SATURDAY, SEPTEMBER 26TH, 2020
ceremonial / art is pleased to present our inaugural exhibition featuring paintings from the 1950's by the late chief speck and new carvings by cole speck.
CHIEF HENRY SPECK
Chief U'dzistalis was born on Turnour Island (British Columbia, Canada) August 12, 1908. He only went to school for 2 years, at the Alert Bay (British Columbia) residential school. At the age of 14, he was initiated as a Hamat'sa dancer the highest of Kwakwaka'wakw secret societies. In 1925, Henry's father gave an illegal potlatch to assume the position of chief of the Lawit'sis, and Henry performed as a Hamat'sa. When his father died, Henry was made chief and named U'dzistalis (the greatest) at the Potlatch he gave in memory of his father. Chief U'dzistalis passed away in 1971.
COLE SPECK
Cole Speck (b. 1991) was raised on the Namgis reserve on the island of Alert Bay on the northern shore of Vancouver Island, BC. Cole comes from a very strong cultural and artistic heritage. His great grandfather was the late chief John Speck of the Tlowitsis, father of the late Henry Speck Sr. Cole is also the great grandson of the late Harry Hanuse of Mamalalaka (Village Island). As an apprentice of the late master carver Beau Dick, Speck continues to promote Kwakwaka'wakw culture through his practice and the knowledge gained from his mentor. He also apprenticed under master carver Wayne Alfred. Speck has a tremendous love and respect for his culture and he aspires to keep old traditions alive while allowing his contemporary style to emerge.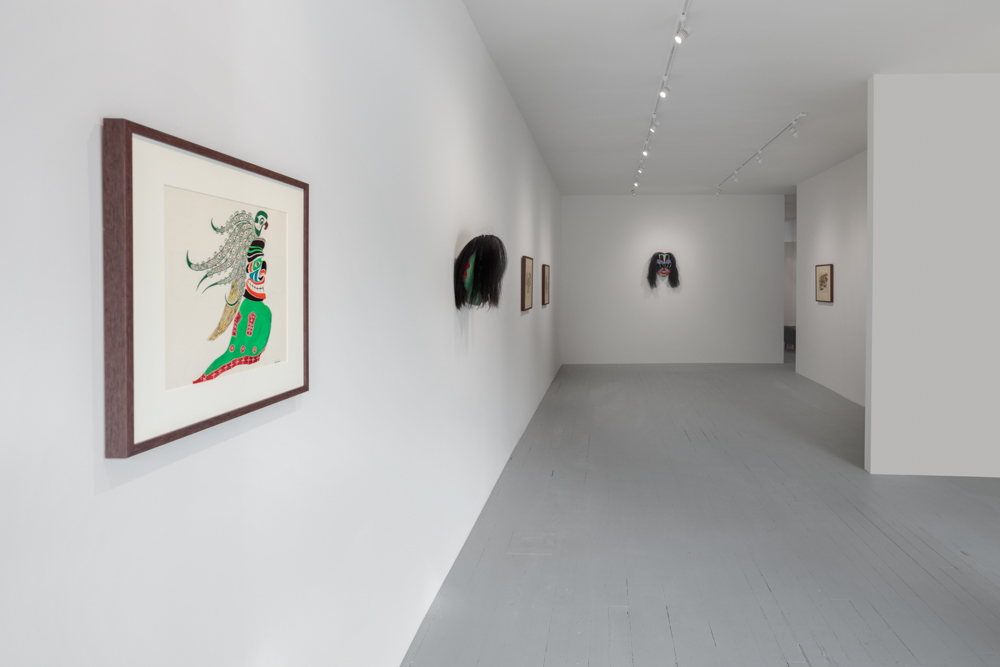 INSTALL VIEW OF HENRY SPECK | COLE SPECK EXHIBITION AT CEREMONIAL/ART,
2020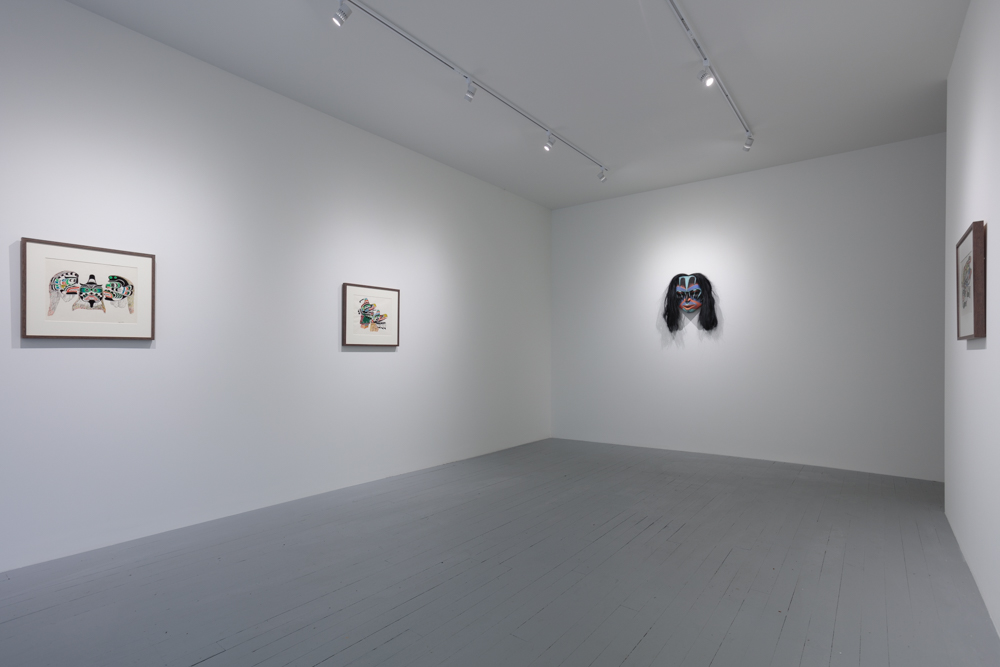 INSTALL VIEW OF HENRY SPECK | COLE SPECK EXHIBITION AT CEREMONIAL/ART,
2020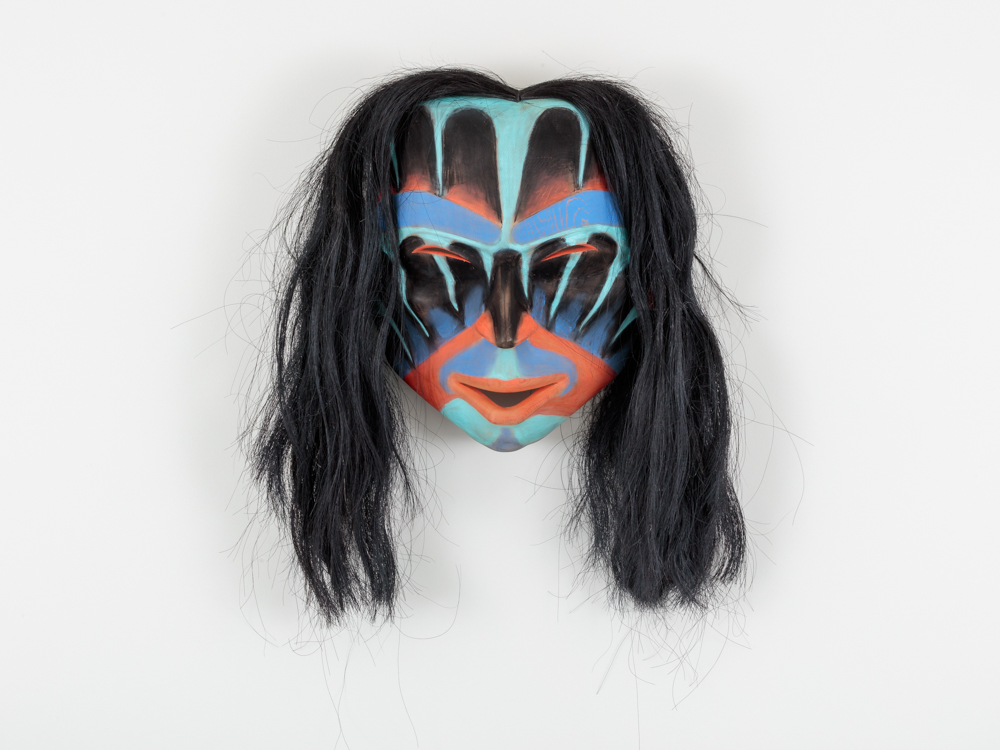 YAKSAM BAGWANUM -- Cole Speck,
2020,
CEDAR, OIL PASTEL, HORSEHAIR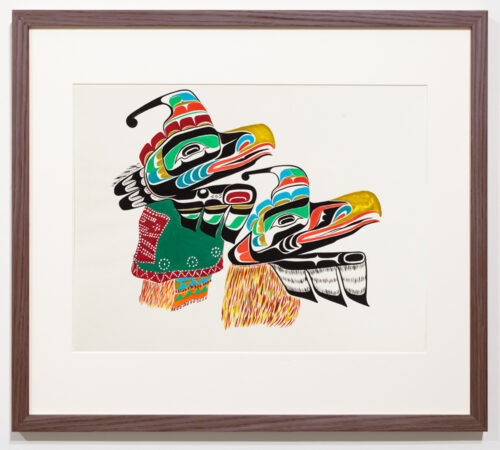 SNOW GEASE DANCE MASK -- Chief Henry Speck,
1959,
20.75 X 23",
GOUACHE ON PAPER, FRAMED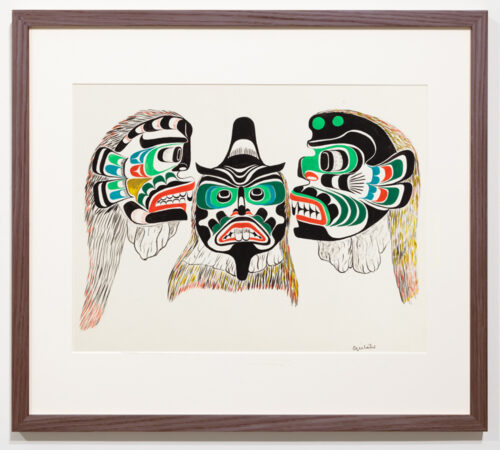 SEA MAN DANCE MASK -- Chief Henry Speck,
1959,
20.75 X 23",
GOUACHE ON PAPER, FRAMED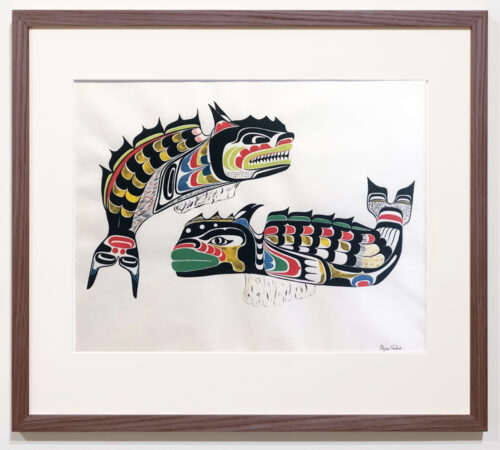 BULLHEAD HEADMASK -- Chief Henry Speck,
1959,
20.75 X 23",
GOUACHE ON PAPER, FRAMED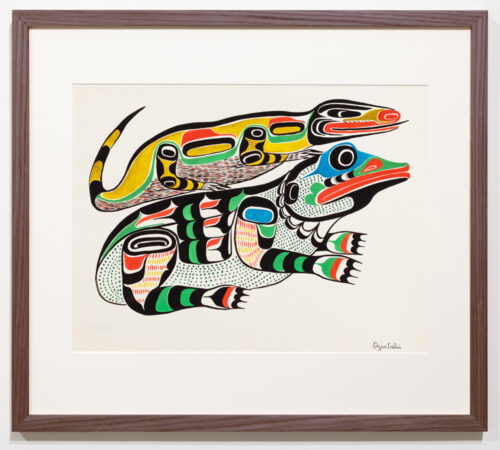 LIZARD AND FROG -- Chief Henry Speck,
1959,
20.75 X 23",
GOUACHE ON PAPER, FRAMED
SEA MONSTER DANCE MASK -- Chief Henry Speck,
1959,
20.75 X 23",
GOUACHE ON PAPER, FRAMED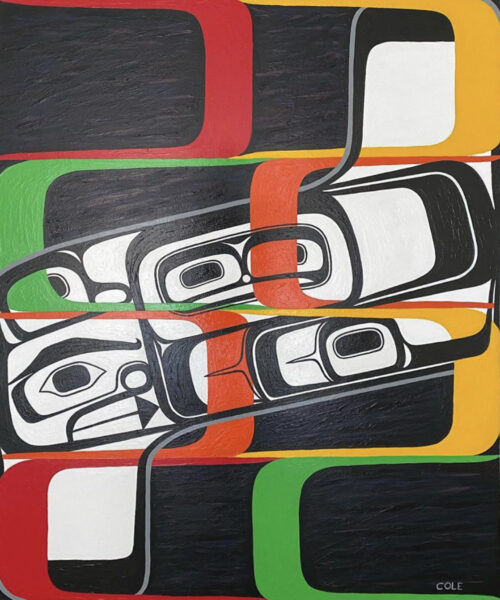 Untitled -- Cole Speck,
2020,
48 X 60″,
ACRYLIC ON CANVAS