Chief Henry Speck (Kwakwaka'wakw)
Bio
(b. 1908 – 1971, kwakwaka'wakw)
Chief U'dzistalis was born at Turnour Island August 12, 1908. He only went to school for 2 years, at the Alert Bay Residential School. At the age of 14, he was initiated as a Hamat'sa dancer the highest of Kwakwaka'wakw secret societies. His initiation took place at a potlatch given by his mother's uncle, Chief Bob Harris. Since that event, speck became an acknowledged ceremonial song keeper and composer of Kwakwaka'wakw dances.
Later in his life he moved to Alert Bay and taught dancing every Monday night to the community in their efforts to revive their previously banned culture (see Potlatch ban). In 1925, Henry's father gave an illegal Potlatch to assume the position of chief of the Lawit'sis, and Henry performed as Haamat'sa . When his father died, Henry was made Chief and named U'dzistalis (the greatest) at the potlatch he gave in memory of his father. He passed away in 1971.
Exhibitions
2020 – CHIEF HENRY SPECK | COLE SPECK
2016 – CEREMONIAL/ART PRESENTS CHIEF HENRY SPECK
2014 – CHIEF HENRY SPECK – U'DZISTALIS THE GREATEST
Available Work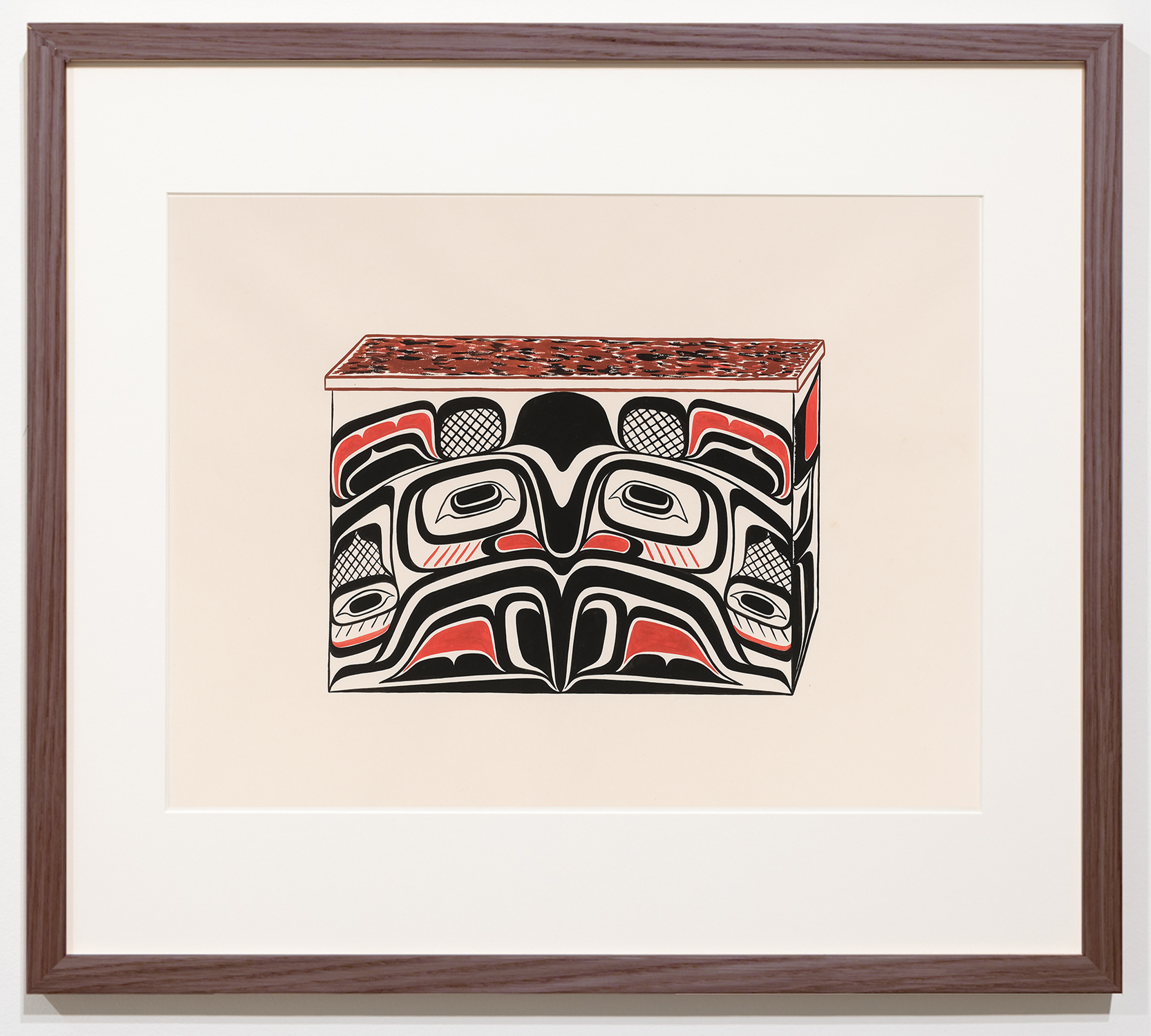 Storage Box (Whale Design)
1961,
Gouache on Paper,
20" x 23"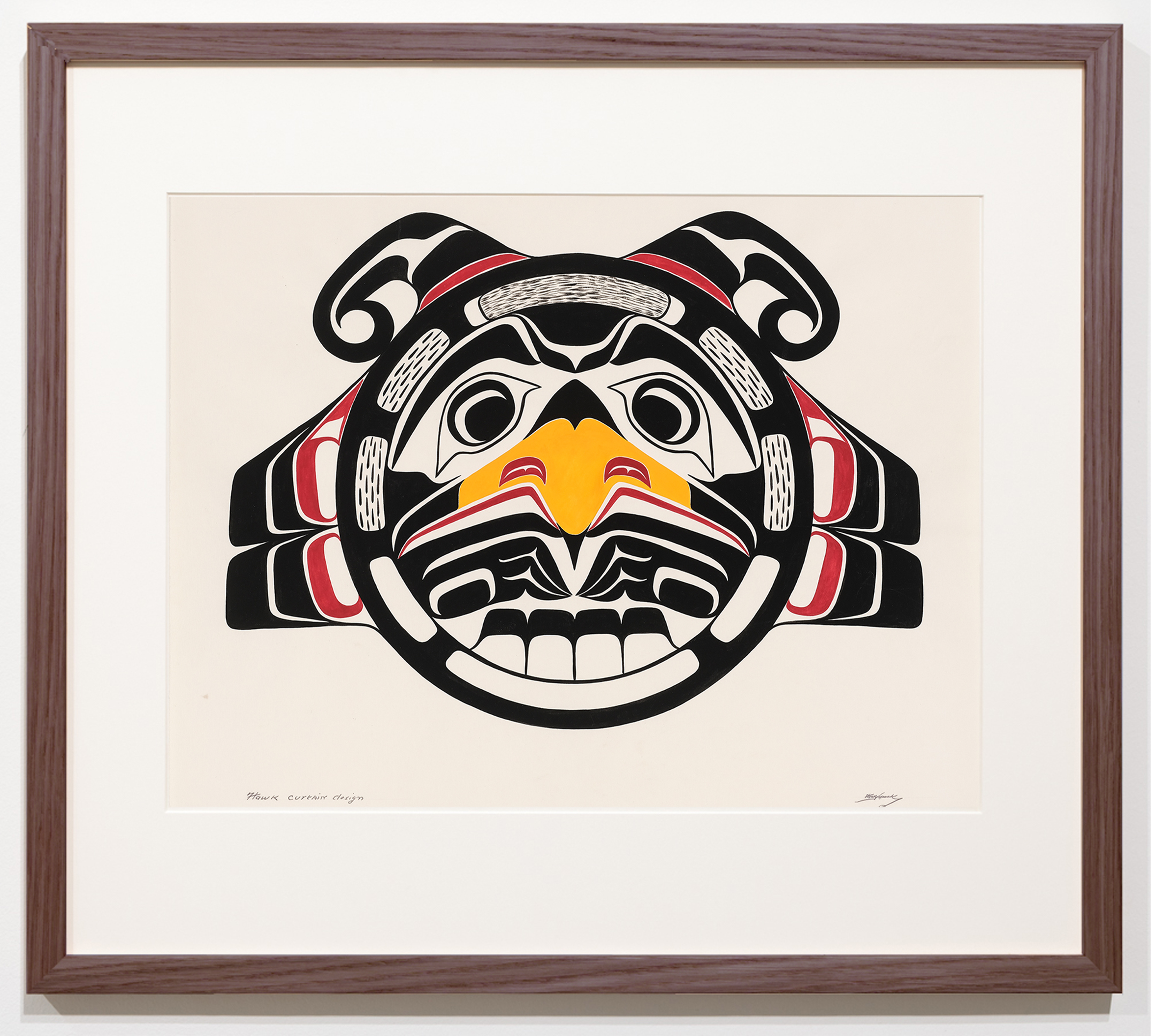 Hawk Curtain Design
1961,
Gouache on Paper,
20" x 23"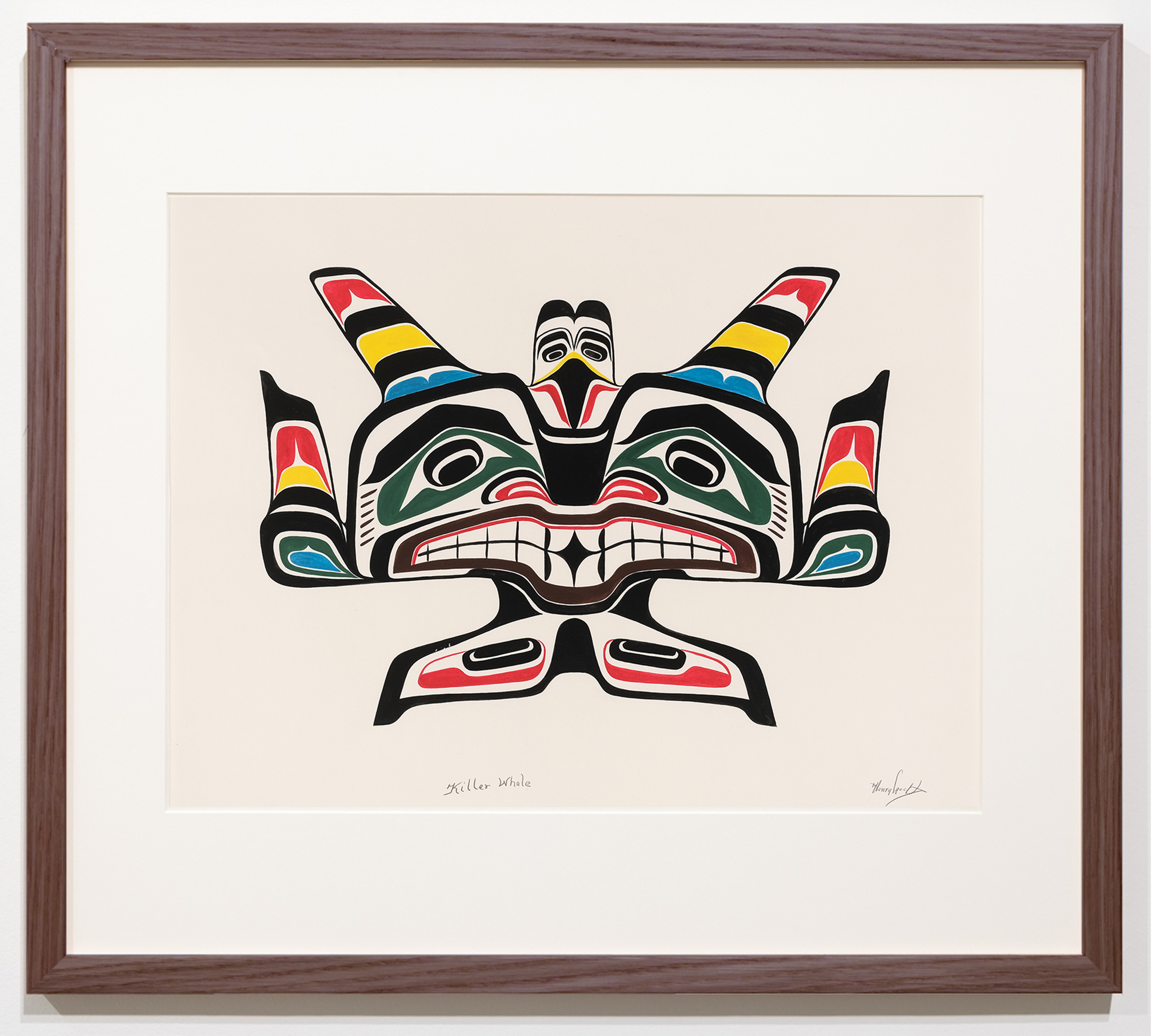 Killer Whale
1961,
Gouache on Paper,
20" x 23"