2022 NANMGAMALA
OCTOBER 20th, 2022 – NOVEMBER 27th, 2022
Welcome Kerri Dick (b. 1983, Kwakwaka'wakw/Haida/Kootenay) on the occasion of her first exhibition NANMGAMALA at DIANA NEW YORK.
Kerri is the daughter of the late Chief Beau Dick, and is joined by her mother and master weaver Sherri Dick, as well as her brother Jay Bellis who is her Haida speaker. On view are Chilkat and Ravenstail blankets, bags, and assemblages. They live and work in Haida Gwaii and travel to New York to share this important work, and knowledge.
The namesake of the exhibition, NANMGAMALA, translates to english as "The first one". It is the name of the most revered copper shield belonging their family, and one that her father Chief Beau Dick used in a long-dormant ritual shaming practice directed at the Government of Canada for treaty abuses in 2014. A copper —the traditional symbol of the wealth and alliances of Hereditary chiefs, is also seen as a symbol of justice, truth and balance.
Kerri first started weaving when she was eight years old, born into a household of artists. She is the daughter of the late Kwakwaka'wakw artist and Chief Beau Dick, and Haida artist, Sherri Dick. Kerri combines elements of carving, weaving, and assemblage in her artwork. Drawing on centuries of cultural traditions, Kerri's wry humour guide her as she walks the line between form and function. She lives and works in Masset, Haida Gwaii, British Columbia. She began learning Chilkat weaving in 2008 and continues weaving Chilkat today. Currently, Chilkat is Kerri's main focus. She has pieces within the permanent collections of the U'mista Cultural Centre, UBC's Museum of Anthropology, and the Museum of Northern British Columbia.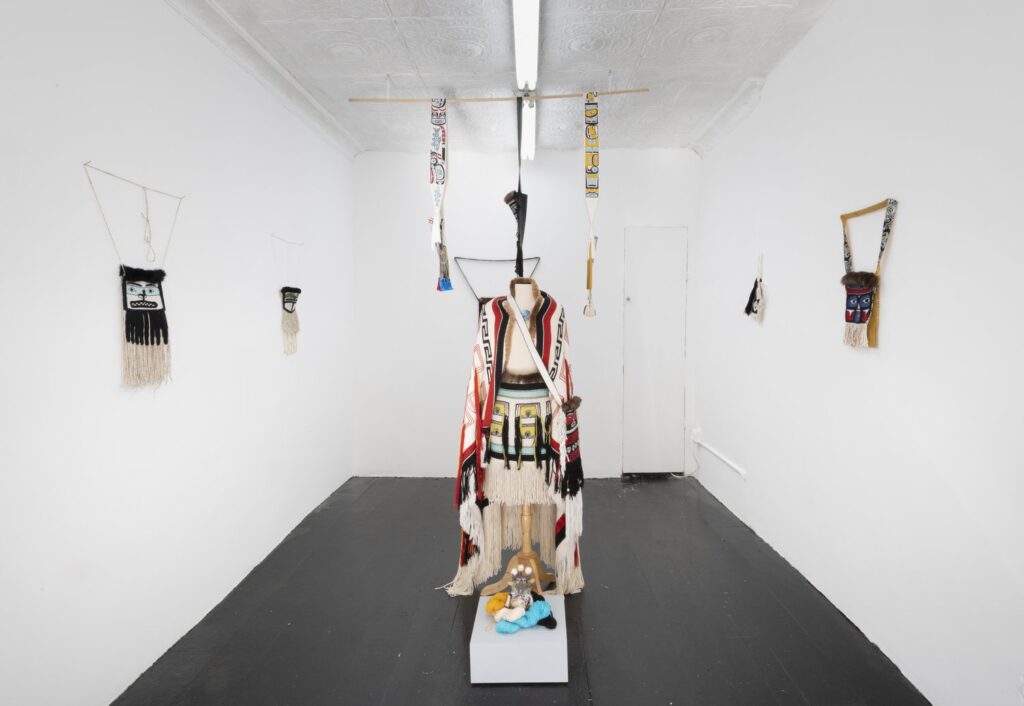 Install view of NANMGAMALA, DIANA Gallery,
2022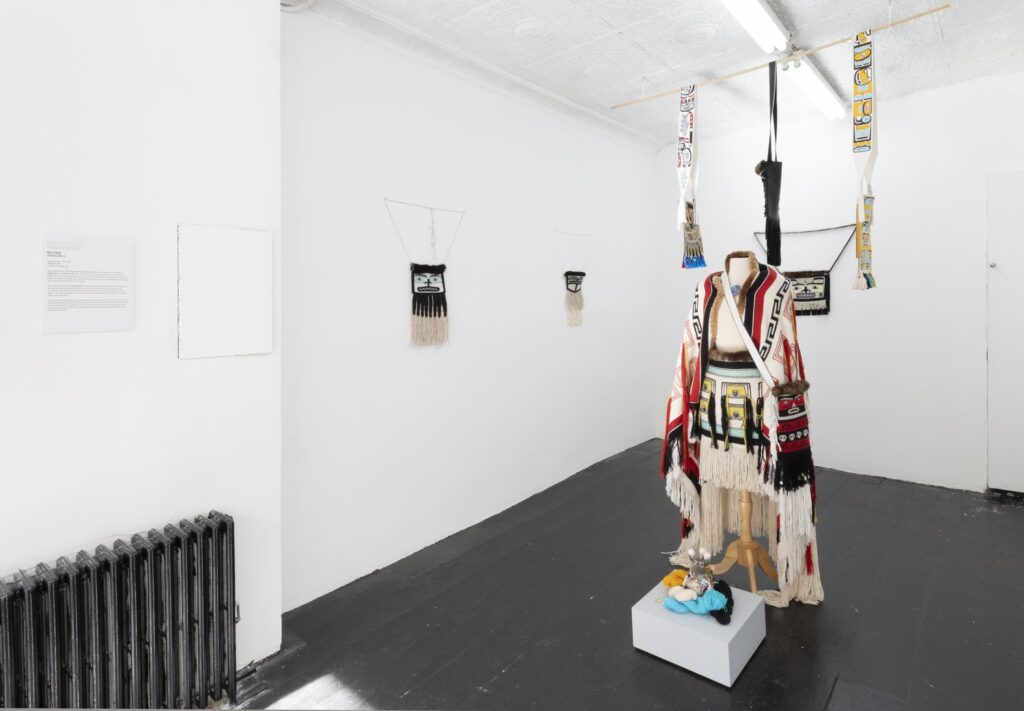 Install view of NANMGAMALA, DIANA Gallery,
2022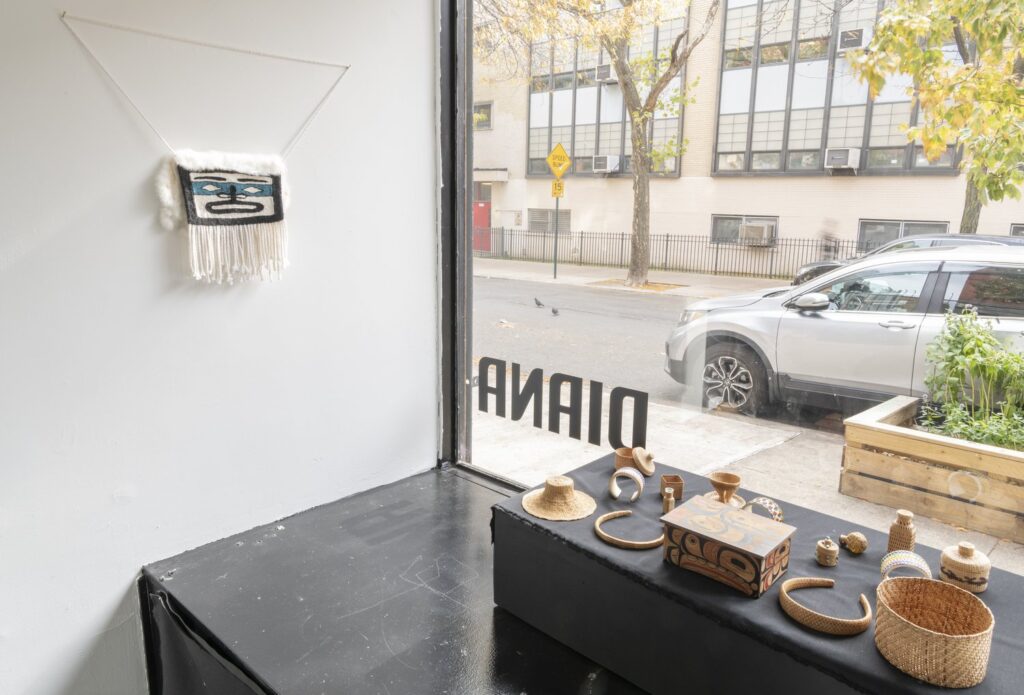 Install view of NANMGAMALA, DIANA Gallery,
2022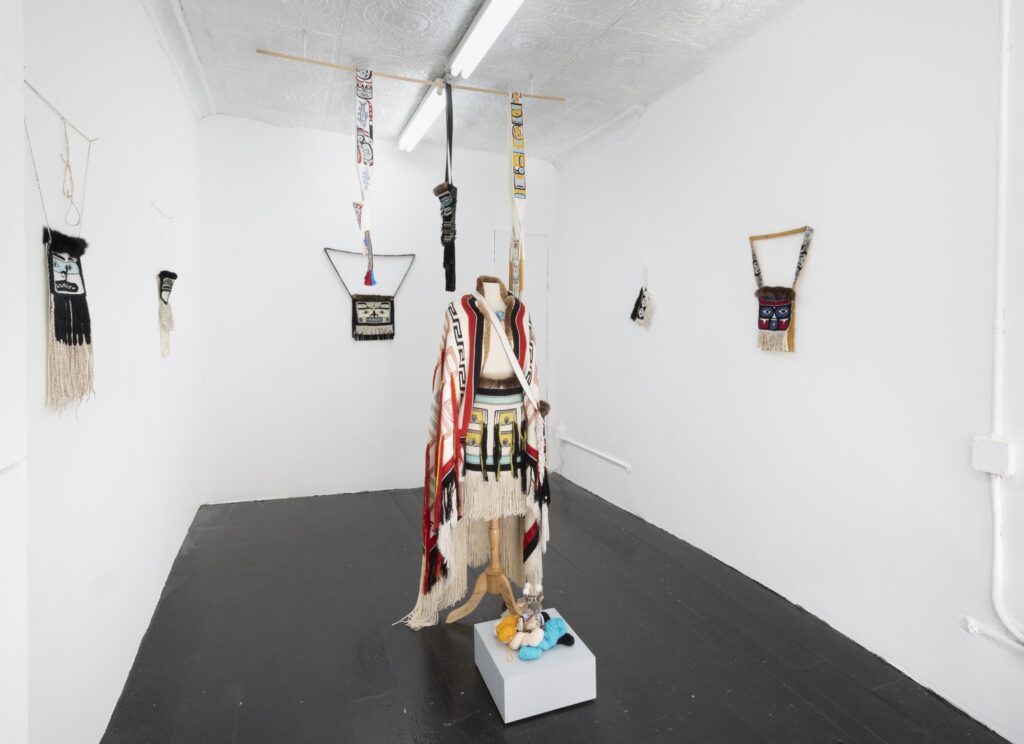 Install view of NANMGAMALA, DIANA Gallery.,
2022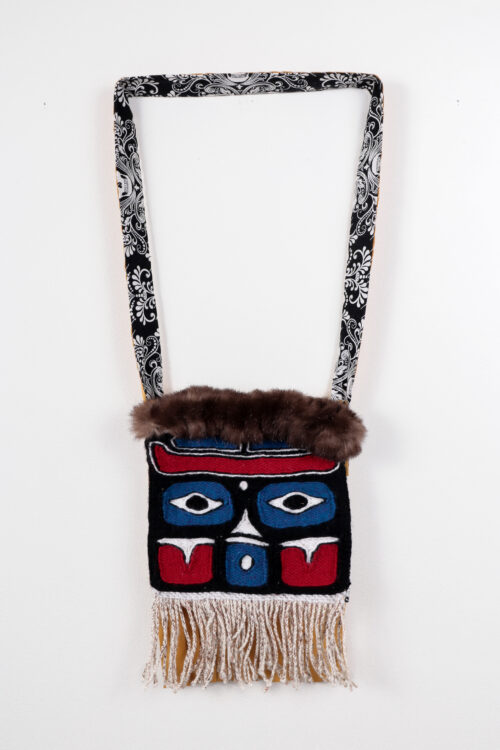 The Bat,
2022,
23" x 9",
Sea Otter Fur, Cedar Bark, Wool, Leather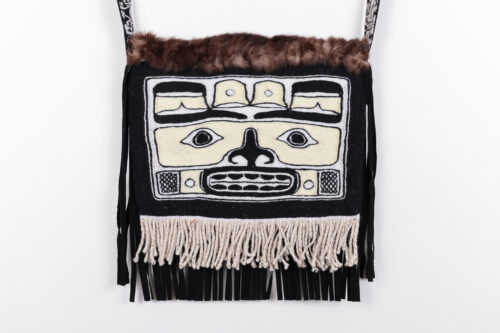 Beaver Ancestor ,
2022,
13" x 14",
Otter Fur, Cedar Bark, Suade, Cotton, Wool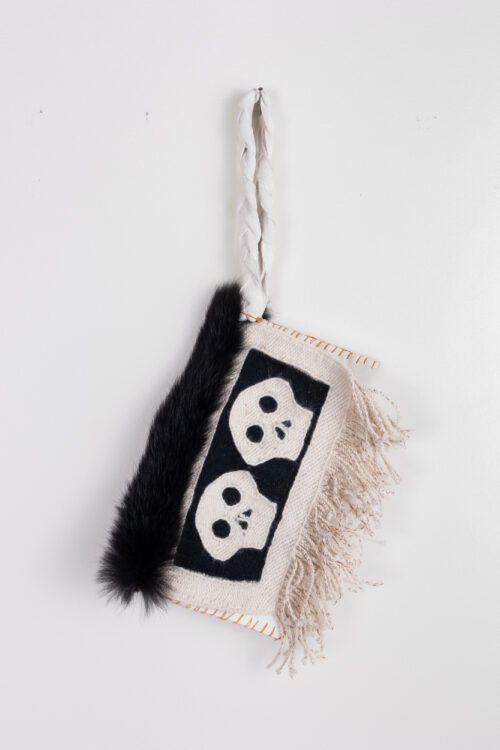 Skull Bag,
2022,
14" x 7",
Sea Otter Fur, Cedar Bark, Wool, Leather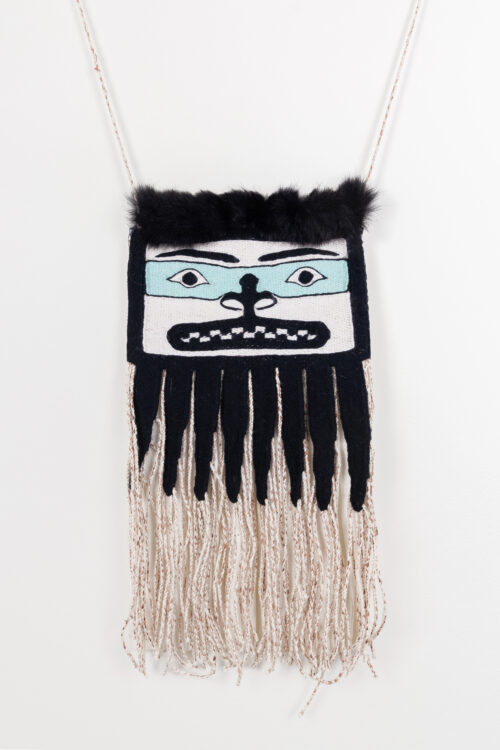 Octopus Bag,
2022,
8.75" x 18",
Sea Otter Fur, Cedar Bark, Suade, Cotton, Wool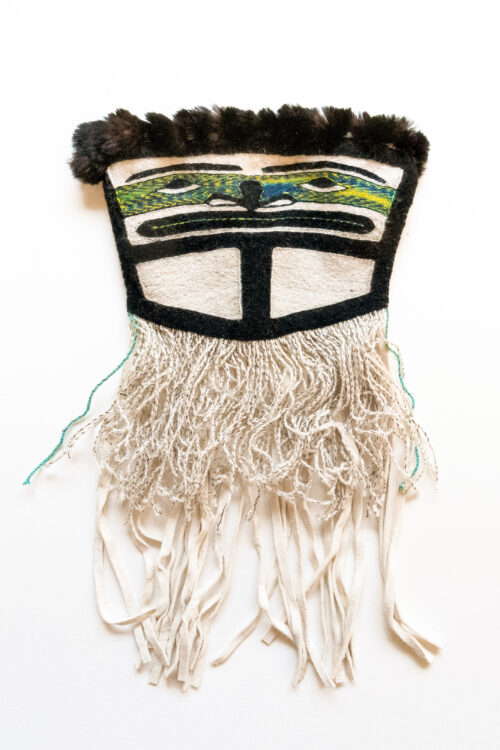 Long Life Giver,
2022,
,
Sea Otter Fur, Cedar Bark, Wool, Leather