2023 LKVLÁ
April 22nd, 2023
(b.1986, Heiltsuk)
Artist in attendance
We are thrilled to present LKVLÁ  by KC Hall – meaning different, strange, peculiar, or unusual.  With a background in graffiti, KC has brought his knowledge of formline design and merged them into a seamless style of his own.
KC Hall (b.1986, Heiltsuk) was born in Bella Bella, British Columbia and has called East Vancouver his home for most of his life. KC developed a passion for art and illustration at a young age. During high school, he experimented with different art forms such as handwriting, lettering and graffiti; and then he worked in large-scale drawings and paintings after finishing secondary school.
In February 2012, KC studied under Nisga'a artist, Robert Tait at the Native Education College in the Northwest Coast Jewelry Arts program where he was introduced to formline design and began integrating his contemporary practices with traditional formline which developed into his signature style.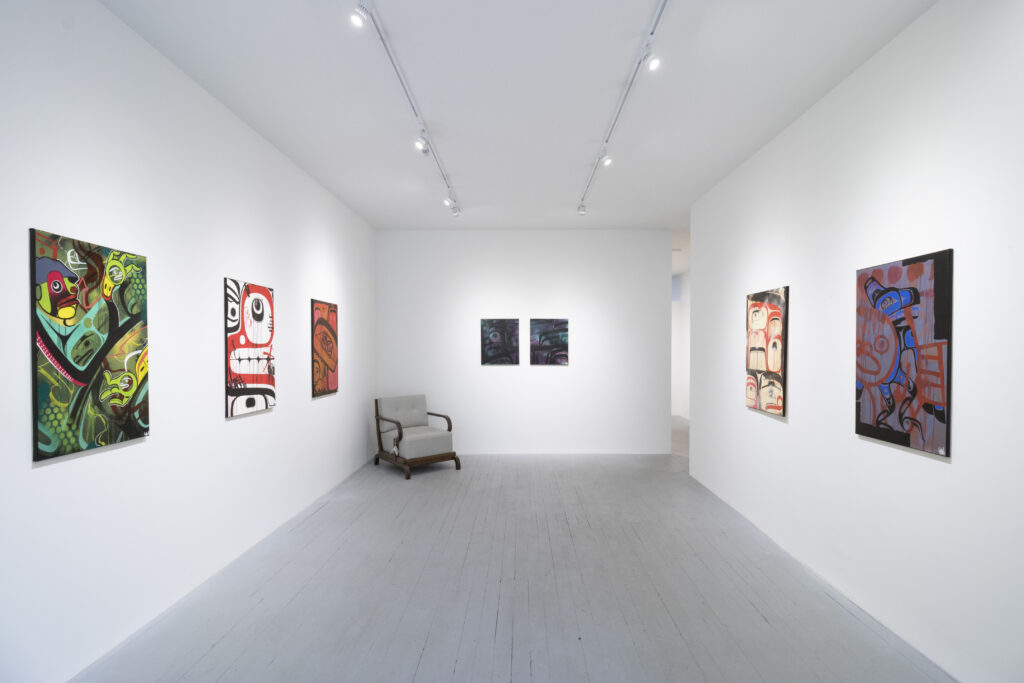 Installation View of LKVLÁ,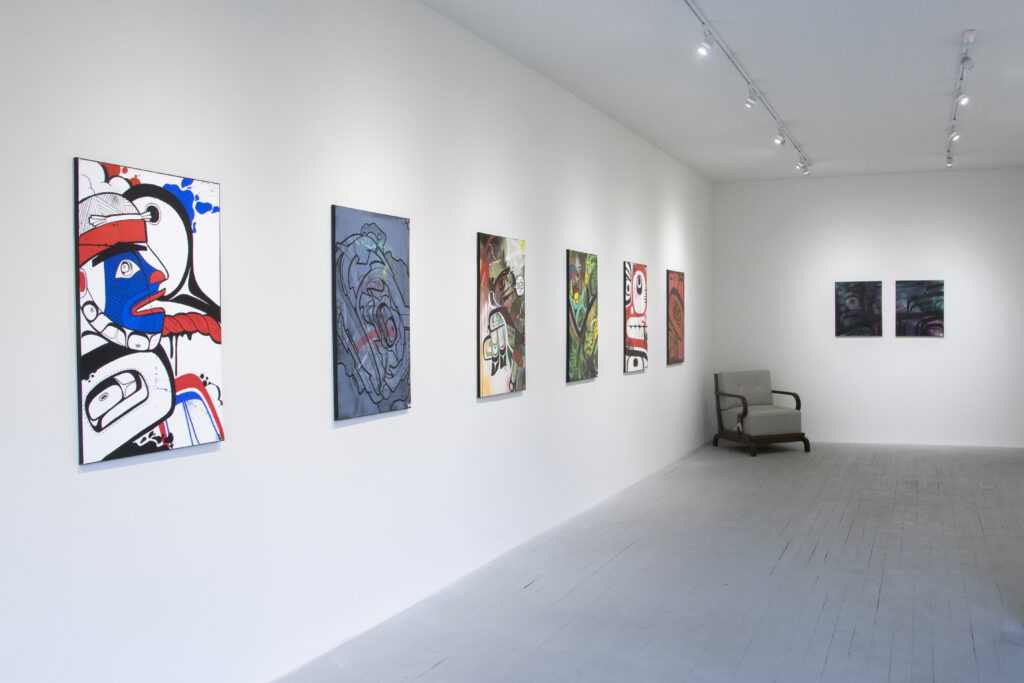 Installation View of LKVLÁ,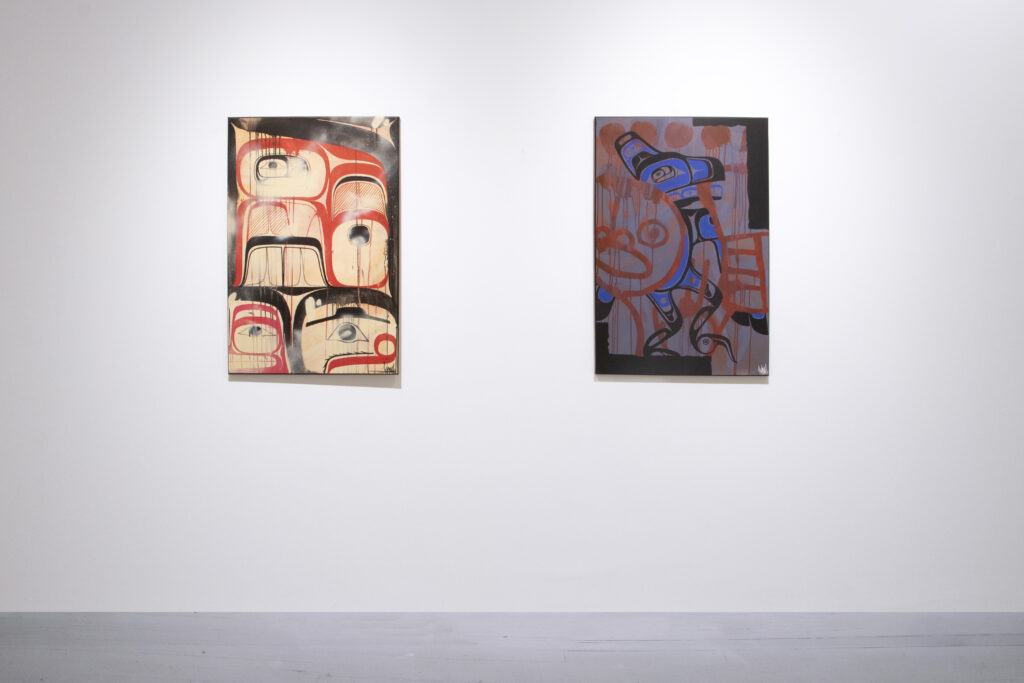 Installation View of LKVLÁ,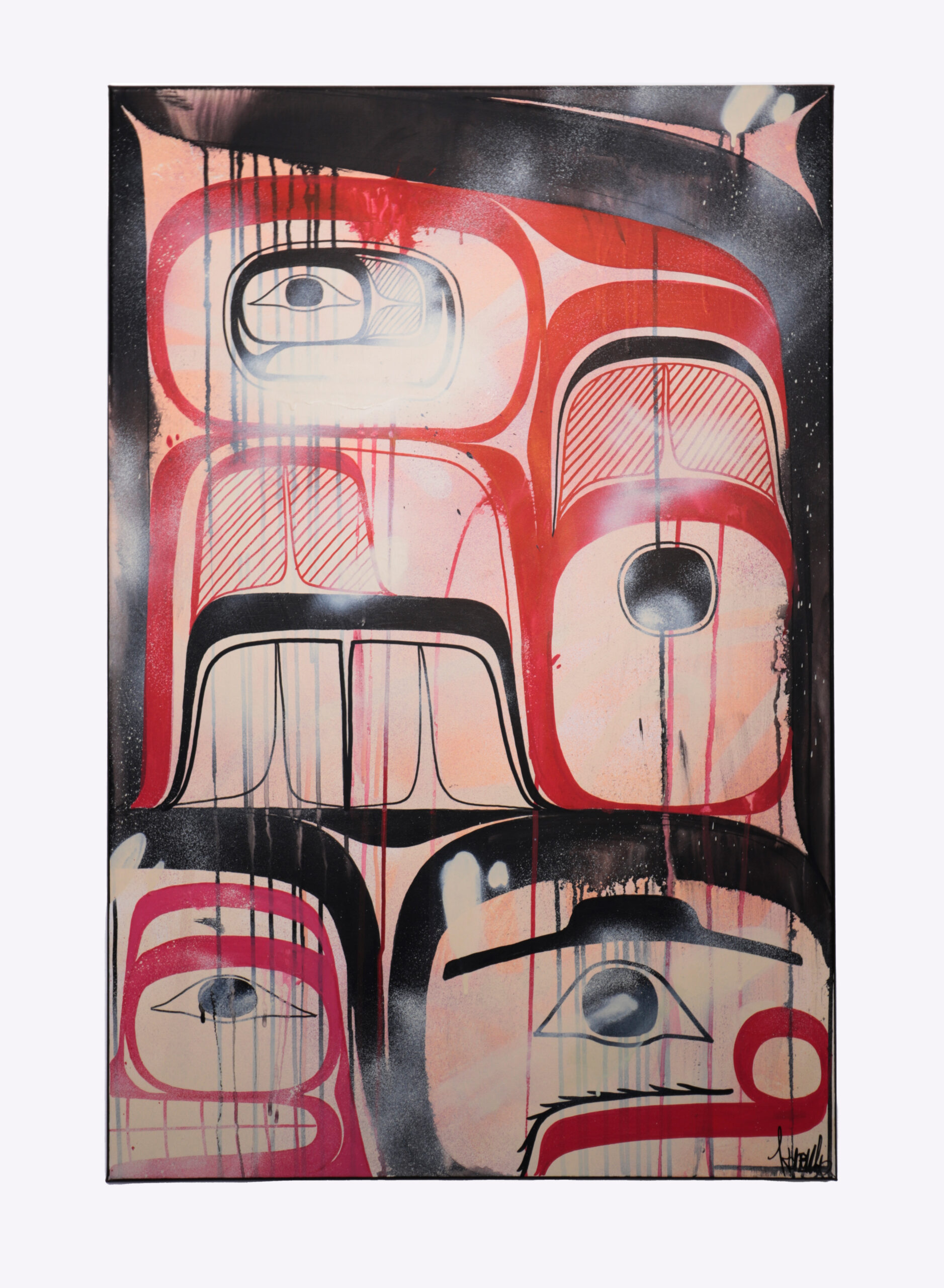 Flesh of my Blood, Blood of my Blood,
2023,
24" x 36",
Acrylic and aerosol paint on canvas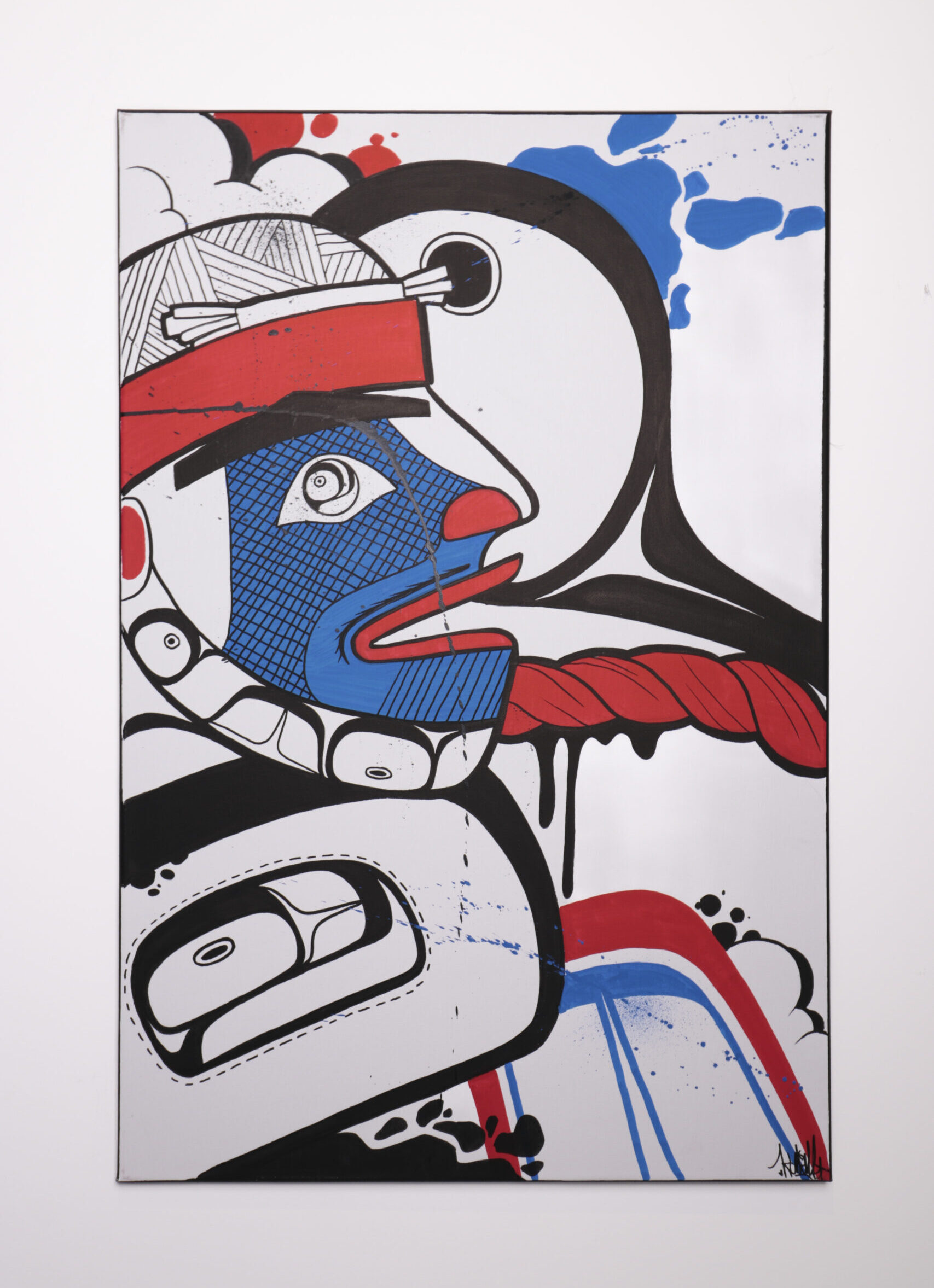 Breakthrough #2 in '16,
2023,
24" x 36",
Acrylic and aerosol paint on canvas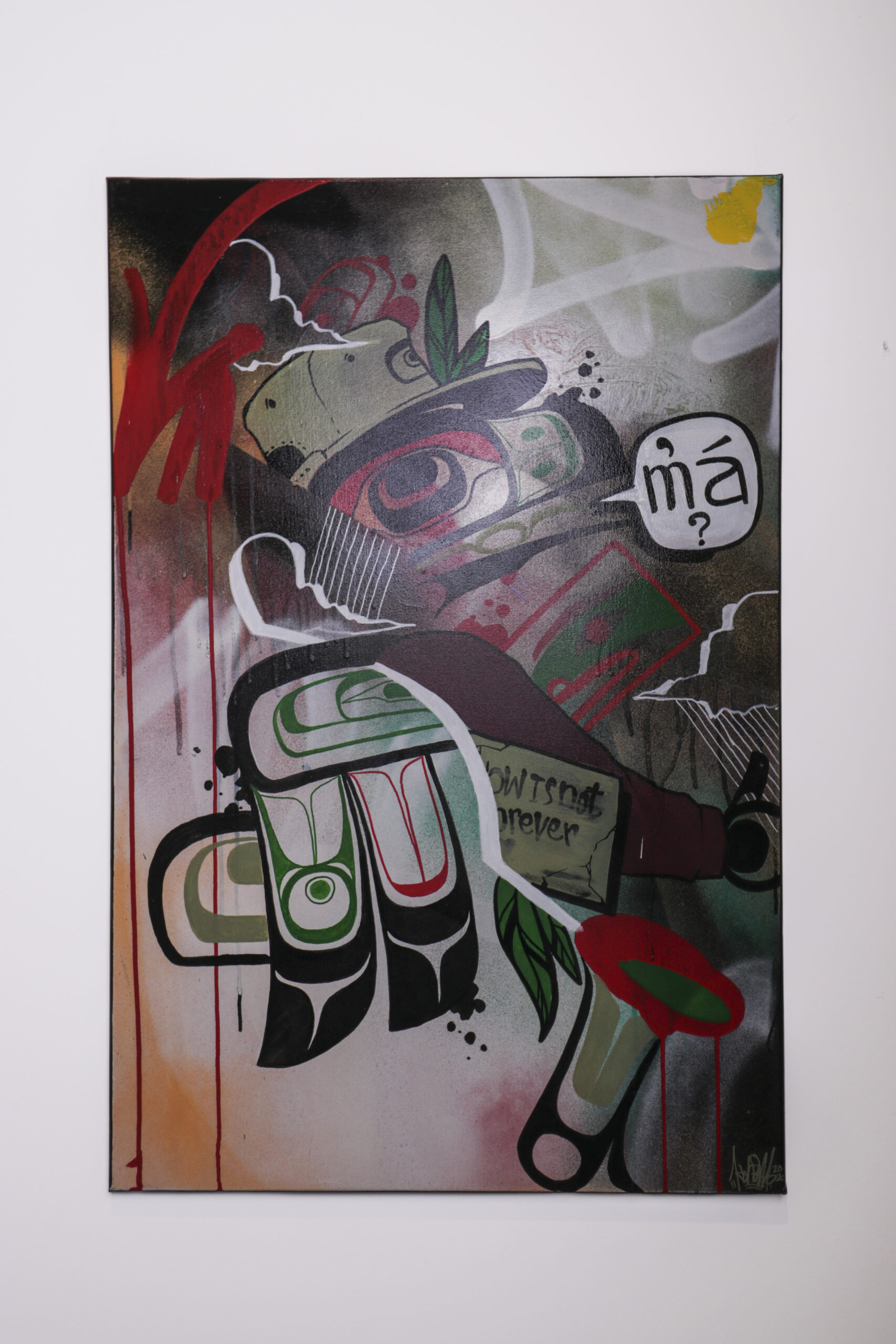 Now Is Not Forever,
2023,
24" x 36",
Acrylic and aerosol paint on canvas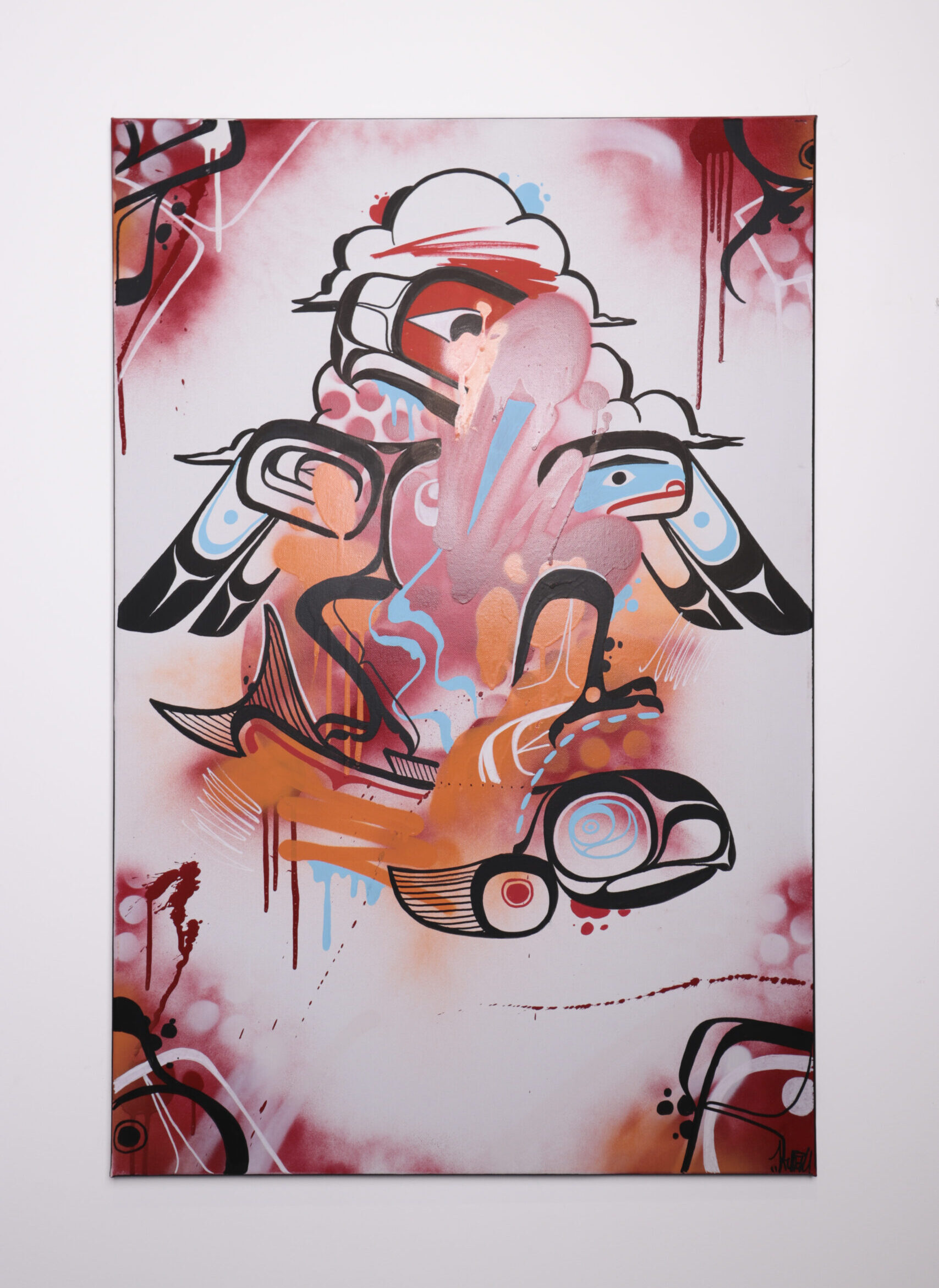 Breakthrough #1 in '14,
2023,
24" x 36",
Acrylic and aerosol paint on canvas
The Painter,
2023,
24" x 36",
Acrylic and aerosol paint on canvas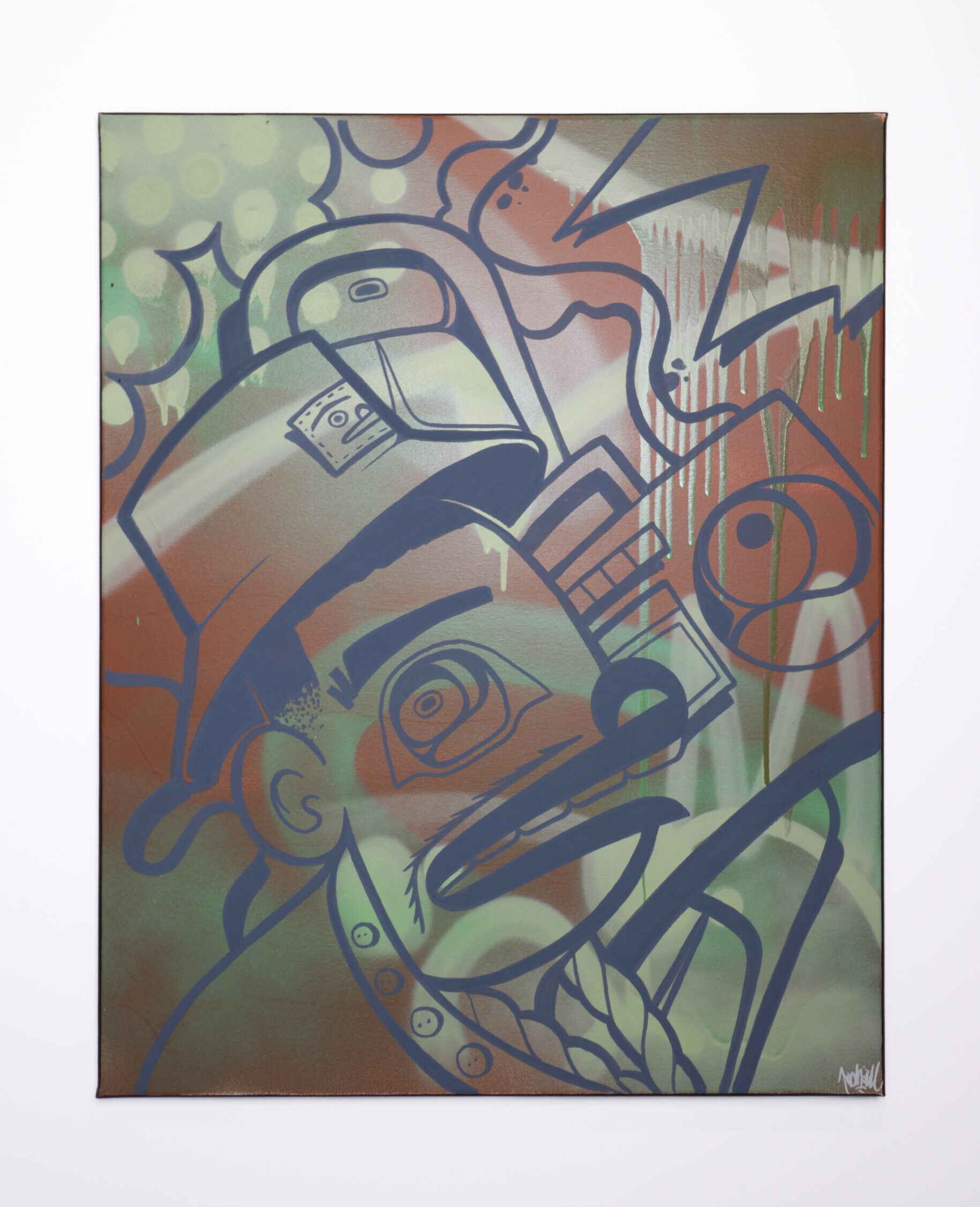 Lotty Dotty,
2023,
24" x 36",
Acrylic and aerosol paint on canvas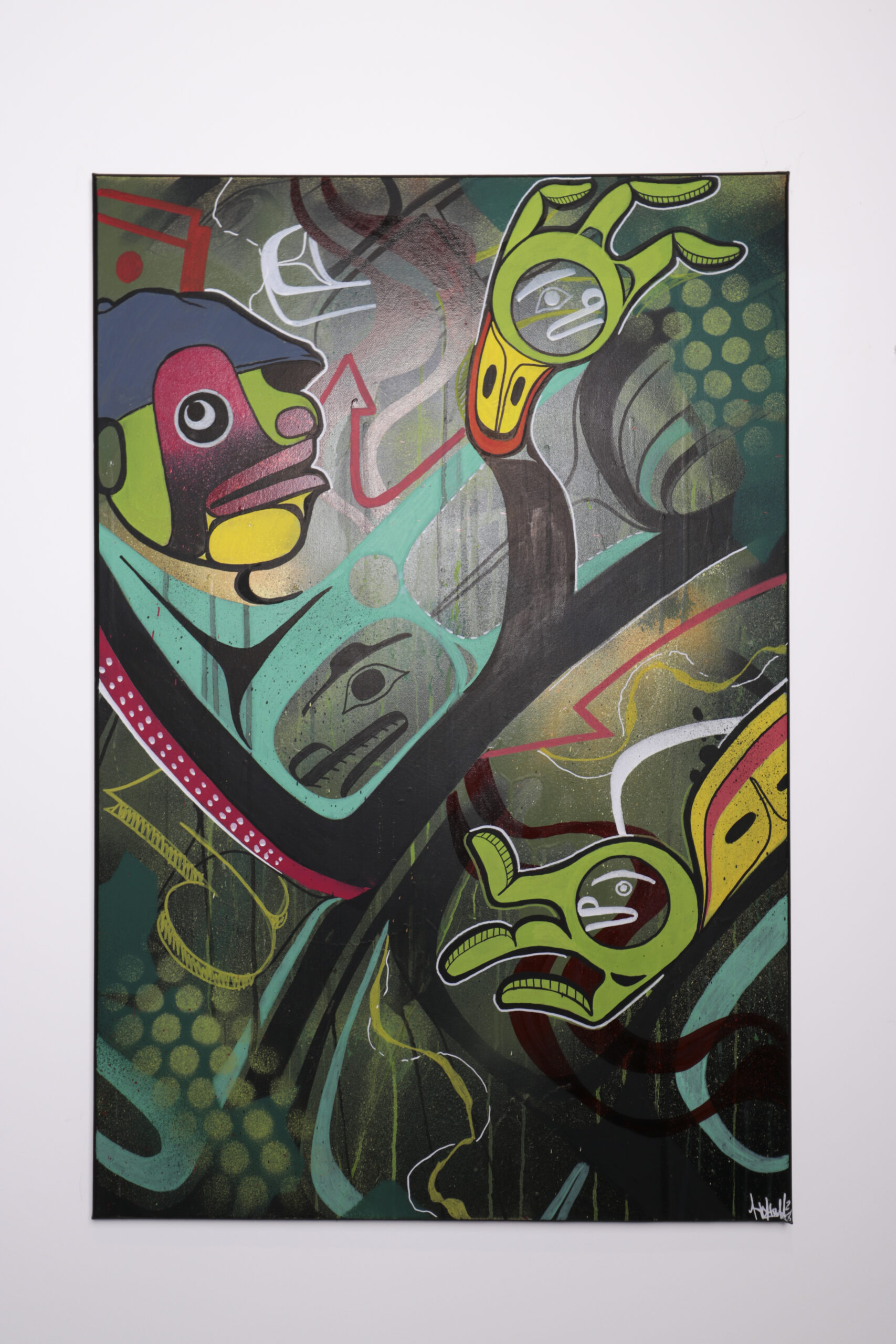 Froggy Fresh,
2023,
24" x 36",
Acrylic and aerosol paint on canvas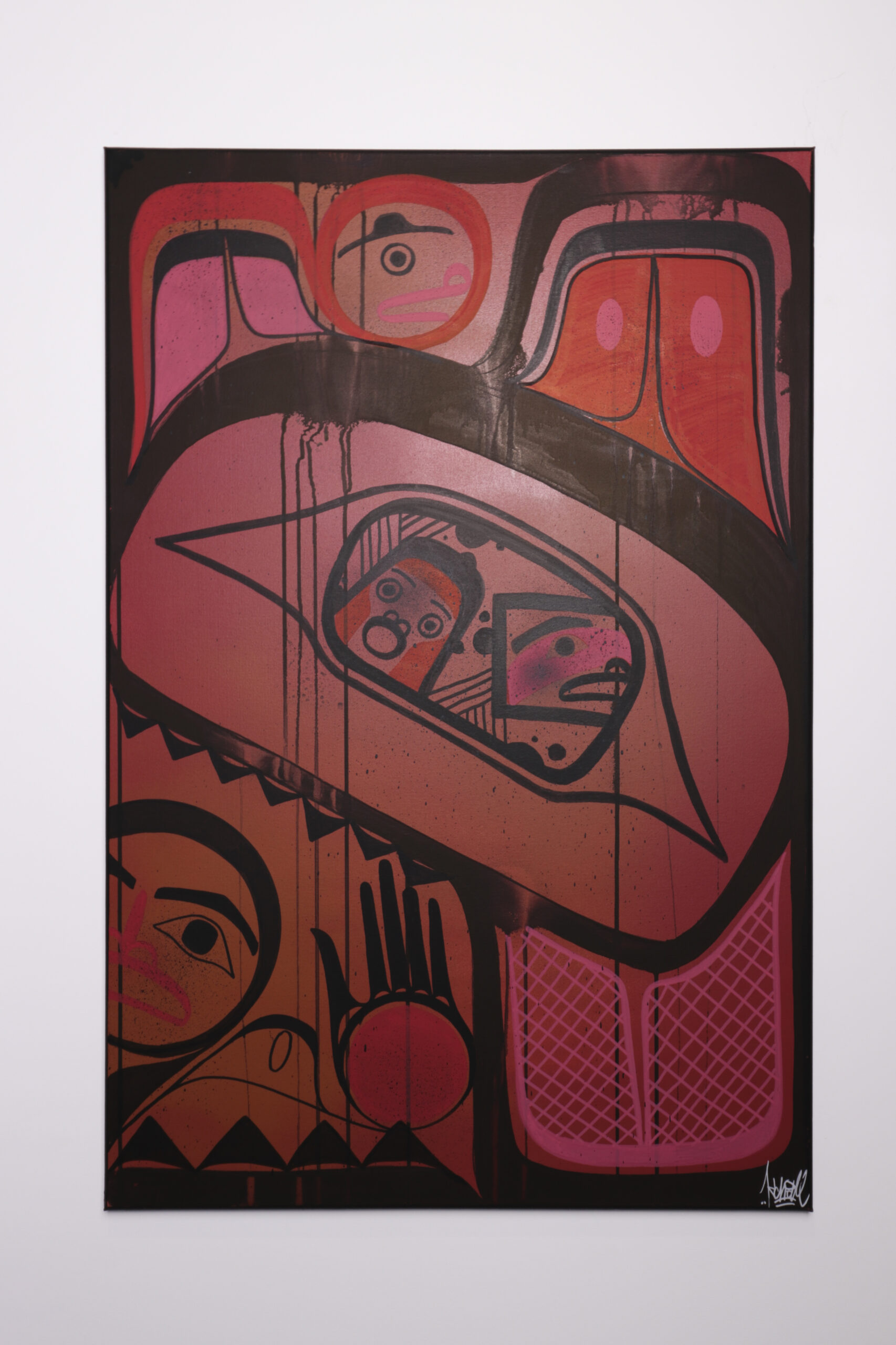 Young $quatch,
2023,
24" x 36",
Acrylic and aerosol paint on canvas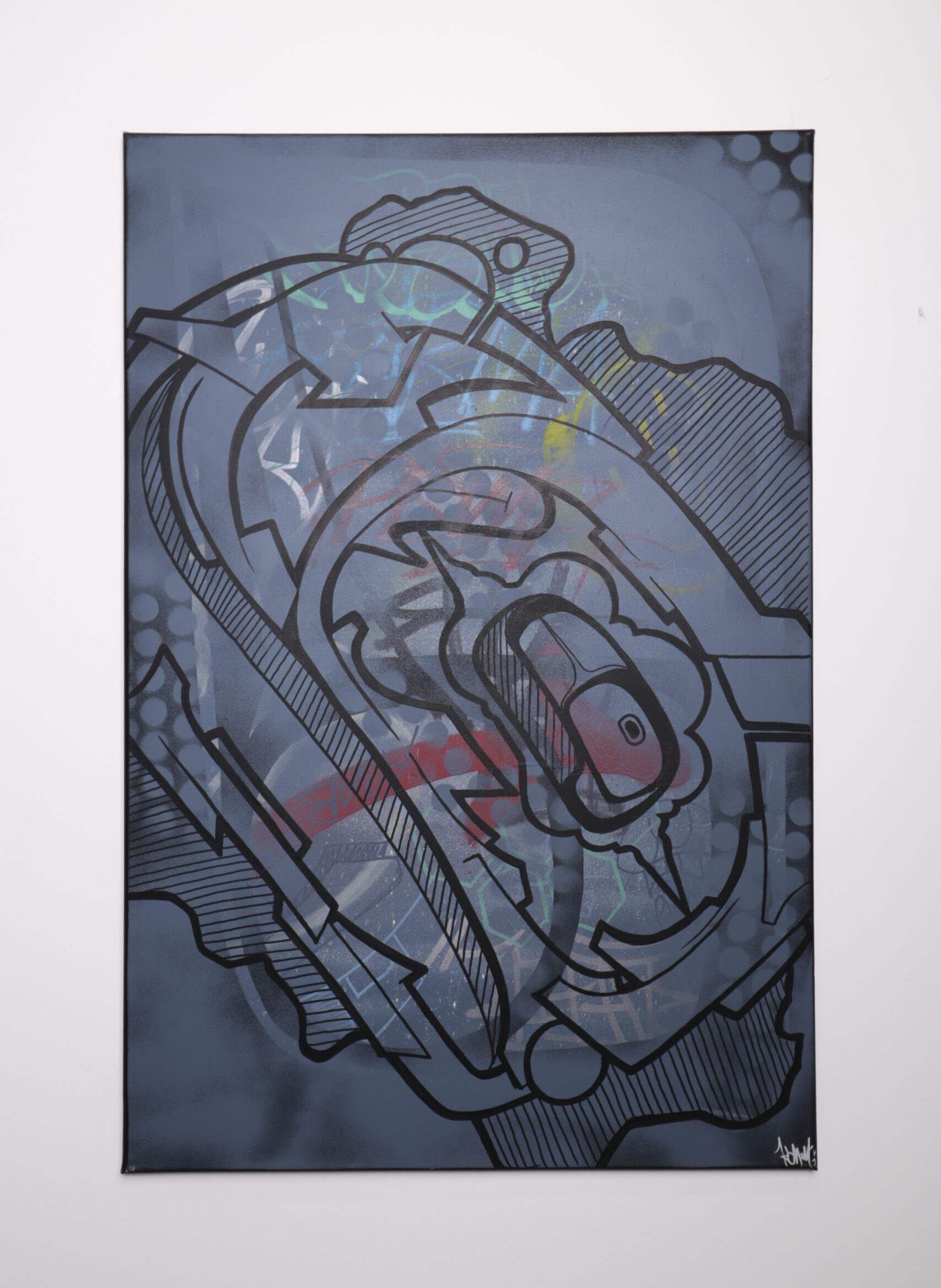 The Multiverse,
2023,
24" x 36",
Acrylic and aerosol paint on canvas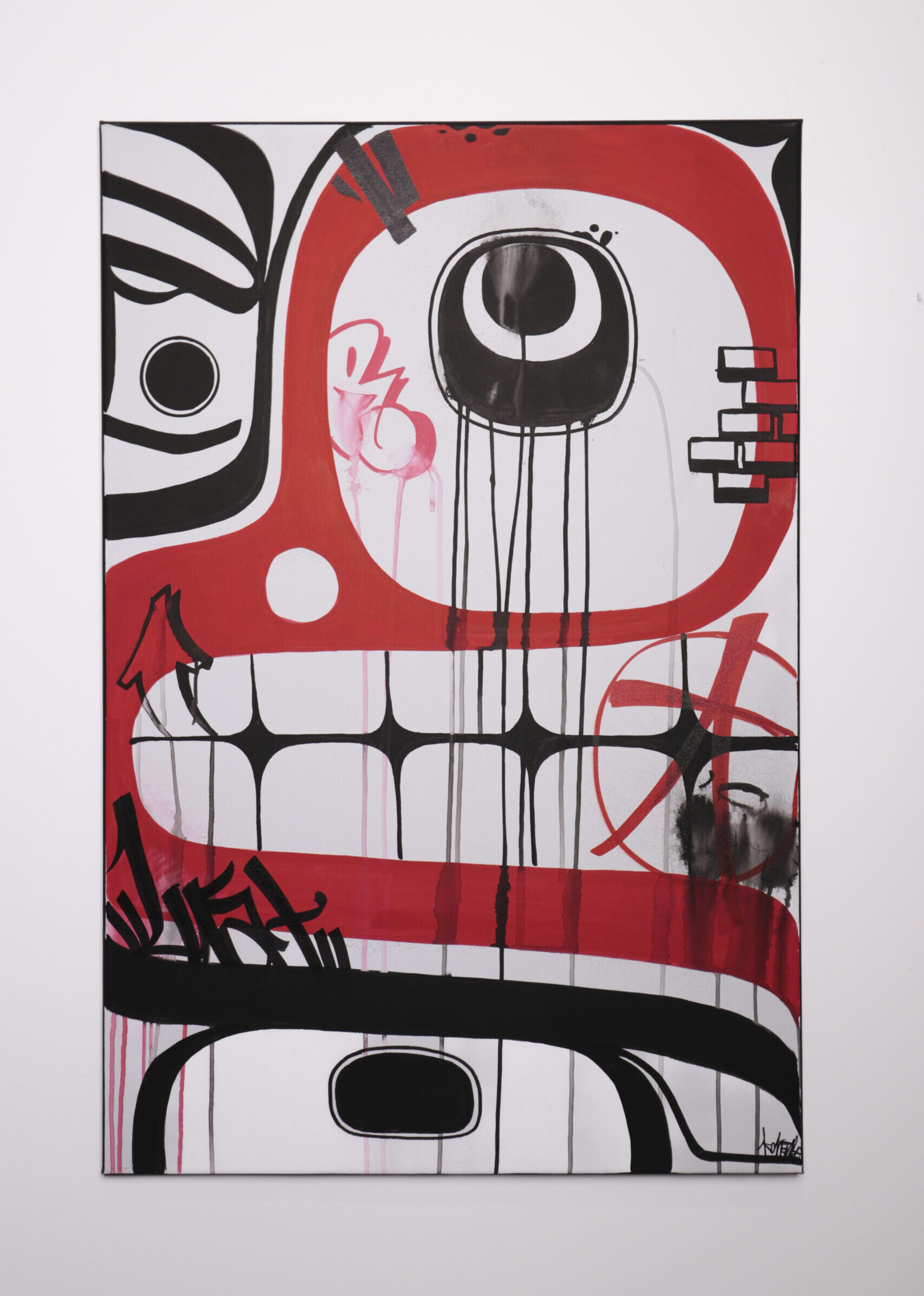 Luáł (Ghost),
2023,
24" x 36",
Acrylic and aerosol paint on canvas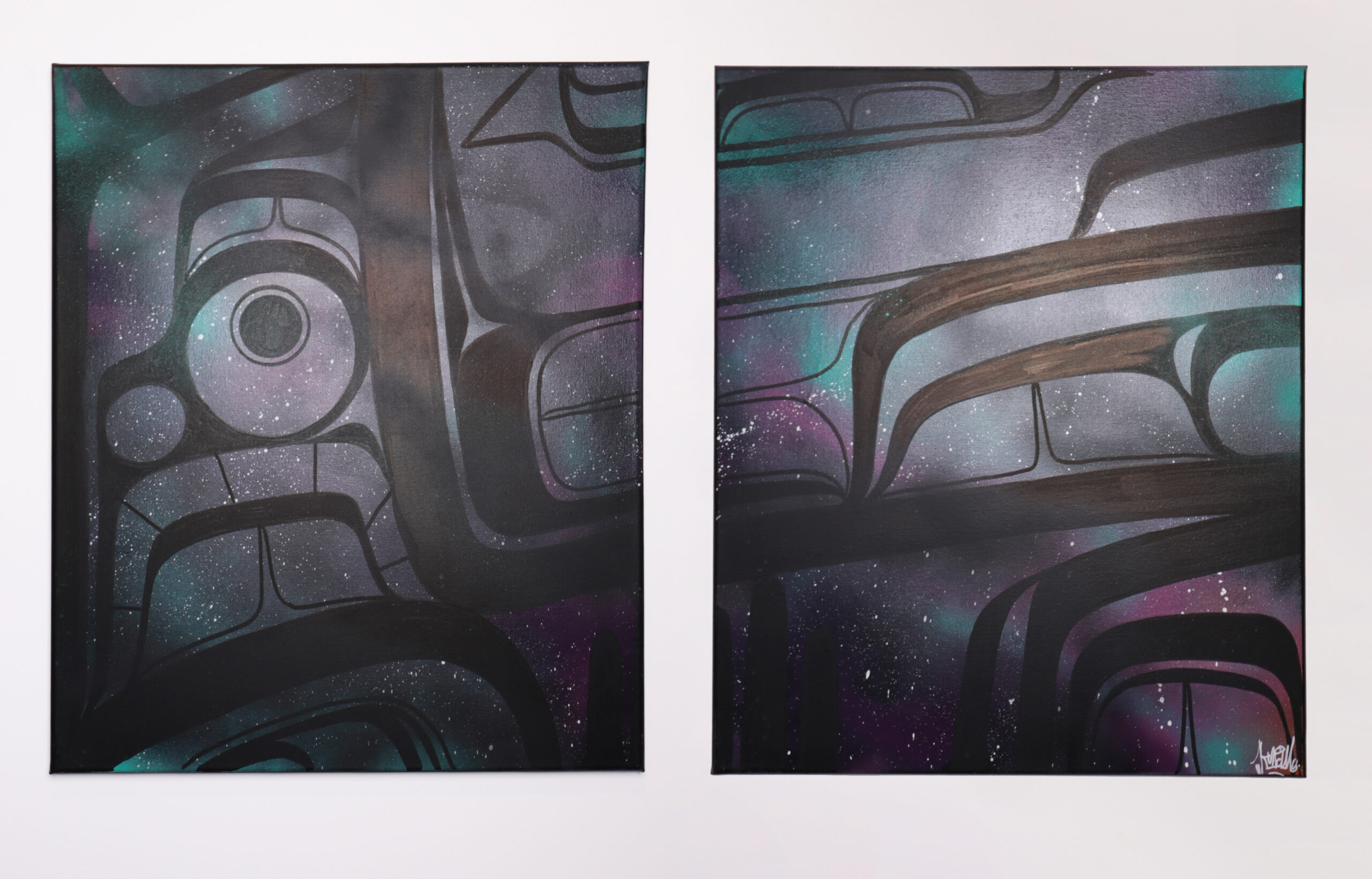 ,
2023,
24" x 36",
Acrylic and aerosol paint on canvas