2021 Corey Bulpitt – Saturday Morning Cereal
April 17th, 2021
PRESS RELEASE
Ceremonial / Art is thrilled to present new works by Vancouver based Haida artist Corey Bulpitt (Ta'kiid Aayaa). On view are a series of new paintings and sculpture that reflect on childhood, personal history, and contemporary art.
Corey works with various materials and mediums such as wood, argillite, printmaking, jewellery, illustration, and painting. His multi-disciplinary approach fuses together traditional haida design elements with contemporary urban and political iconography.
Corey bulpitt (b.1978) is from the Naikun Raven Clan and was born in Prince Rupert, BC. He is also known as Ta'kiid Aayaa or "gifted carver" by the Haida of the Naikun Raven Clan.
Corey graduated from Langley Fine Art School in 1996 and soon after in 2001 apprenticed under his uncle and renowned artist Christian White in Haida Gwaii. He learned traditional Haida design techniques specific to woodcarving. After four years of Bulpitt's apprenticeship, he began working with his other uncle and master carver, Jim Hunt, at the Museum of Anthropology in UBC.
Bulpitt has collaborated on monumental projects with many artists, including Joe David (Nuuchah-Nulth), Dwayne Simeon (Kwakwaka'wakw), Chief Beau Dick (Kwakwaka'wakw) and Dempsey Bob (Tahltan/Tlingit). One of Coreys' notable works includes a 20-foot totem pole for Scouts Canada, a 17-foot pole at queen charlotte lodge, and a 14-foot memorial pole at the Namgis burial ground Alert Bay, BC. He also completed a pole in New Zealand with Maori master carver Lionel Grant and assisted in crafting a 30-foot pole with Klatle Bhi (Coast Salish / Kwakwaka'wakw) for the 2010 Winter Olympics. In 2017, he received a BC creative achievement award for Aboriginal art.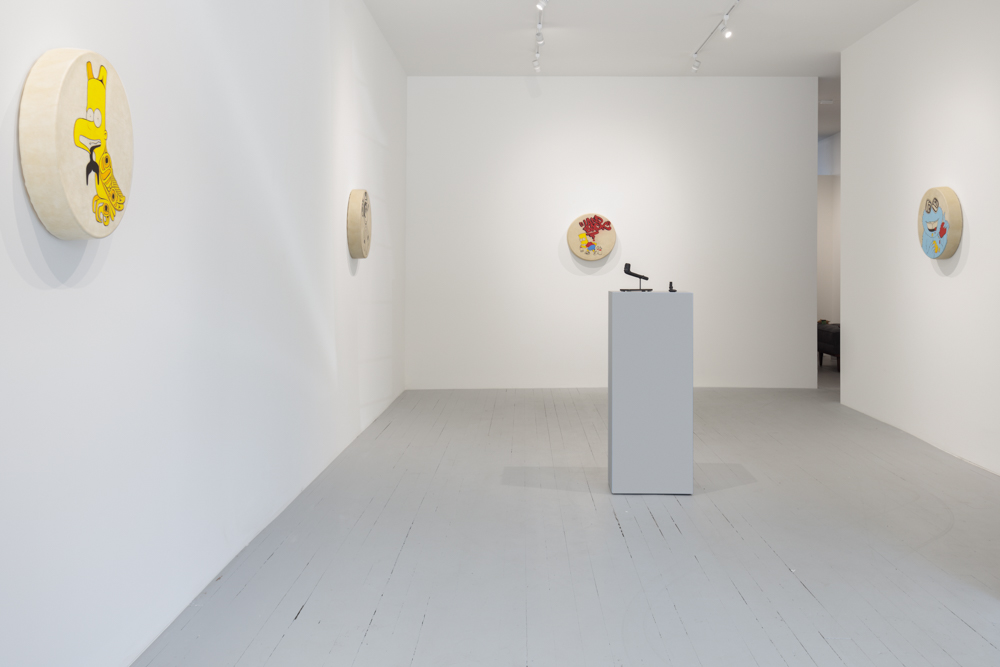 INSTALL VIEW OF SATURDAY MORNING CEREAL, CEREMONIAL/ART GALLERY,
2021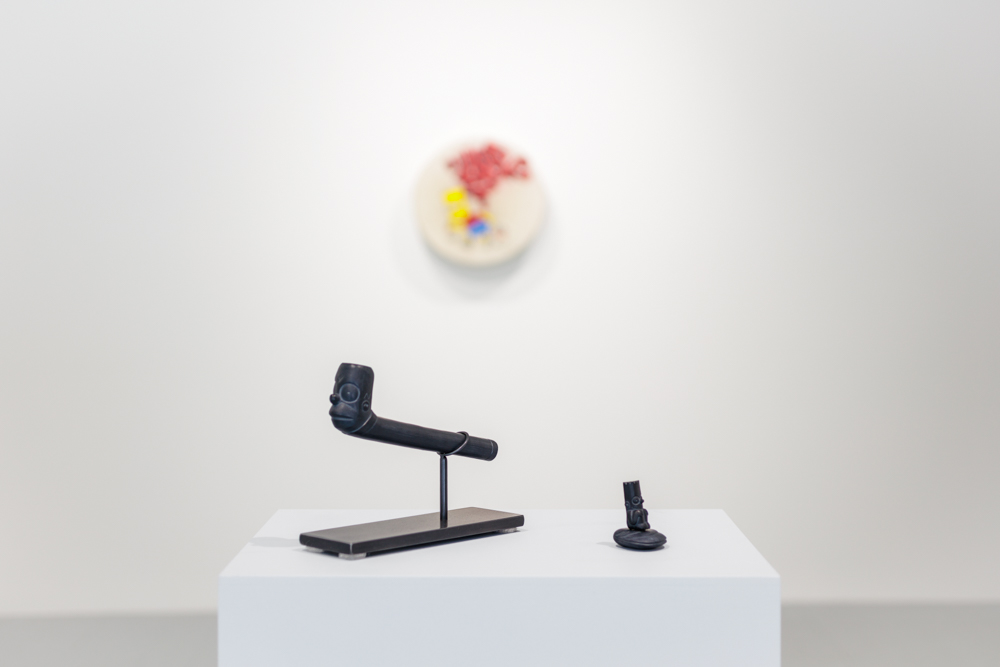 INSTALL VIEW OF SATURDAY MORNING CEREAL, CEREMONIAL/ART GALLERY,
2021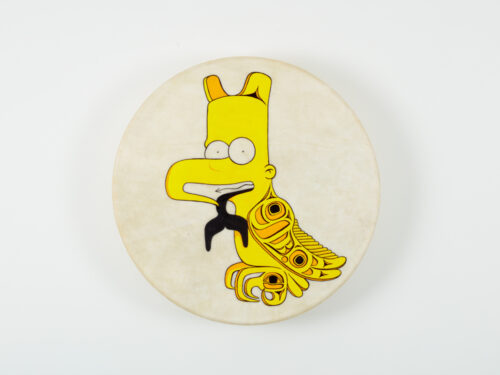 Untitled,
2021,
18 X 3.5",
WHITE ELK DRUM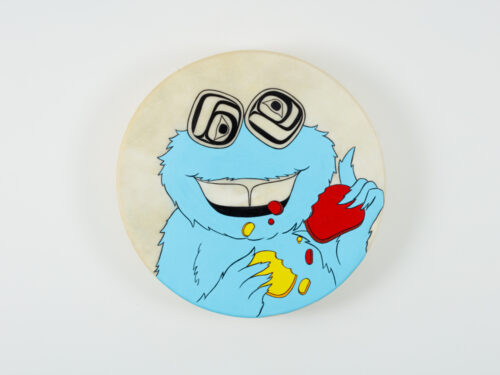 Untitled,
2021,
18 X 3.5",
WHITE ELK DRUM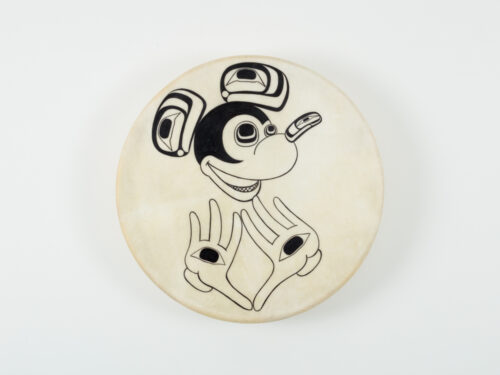 Untitled,
2021,
18 X 3.5",
WHITE ELK DRUM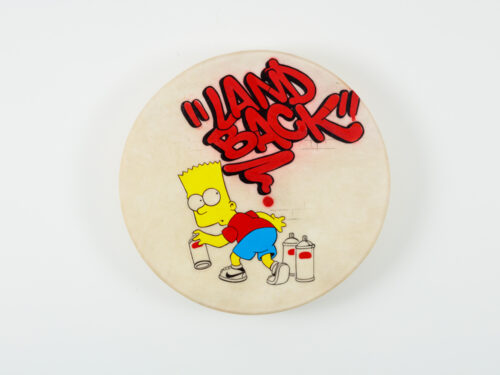 Untitled,
2021,
18 X 3.5",
WHITE ELK DRUM