Sherri Dick (Haida, Kootenay)
Bio
(Haida, Kootenay)
My name is SGaan Jaad, woman of the killer whale, a name given to me by my mother Lavina White, the late Matriarch of the Yahgu'Laanas. My english name is Sherri Dick, and I am a traditional Haida weaver.
I started weaving at the age of 25. I started with spruce root weaving and then later cedar. It was the beginning of my interest in traditional Haida weaving. My first introduction to wool weaving was with Evelyn Vanderhoop in a short workshop making a small ravens tail pouch.
A few years later I ran into William White, weaving a ravens tail robe in the museum of northern BC. We discussed my desire to learn, and thus began a three year apprenticeship. During this time we traveled to Alaska, visiting museum collections in Ketchikan, Sitka, and Juneau, as well as Vancouver, Victoria, and Ottawa. My apprenticeship was very traditional. First I had to arrange for him to meet with my mother Lavina White. I then had to write my hereditary bio, explaining where I come from, and our family history. Next I had to weave a small basket to show him my skill level. My payment for learning was to thigh spin enough warp for a blanket for William, which taught me patience. Upon completion of my first ravens tail apron, I had to host a dinner and ceremonially present the apron to my mother, with my uncle present to witness. This is to teach what we do the weaving for. My completion of the apprenticeship came when I hosted a dinner to bring to life my first Chilkat apron. When my teacher talked about me graduating I responded that "I am your apprentice for life".
Besides chilkat, ravens tail, and cedar weaving, I also do beadwork, fan making, applique button blankets, and ceremonial medicine and food gathering. Haawa (thank you). 
Available Work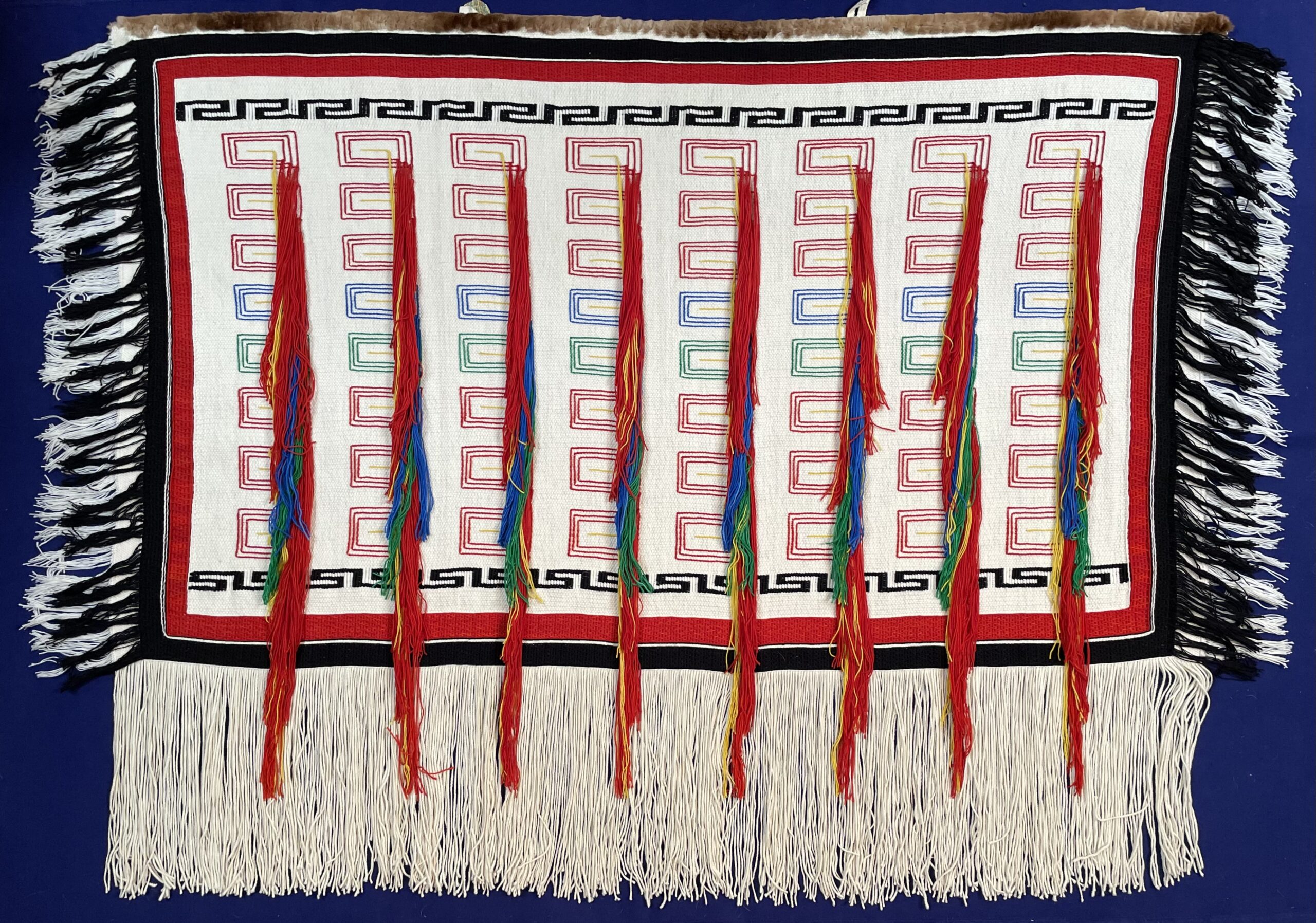 Returning Tide
,
Wool, Suede, Sea Otter ,
55" x 70"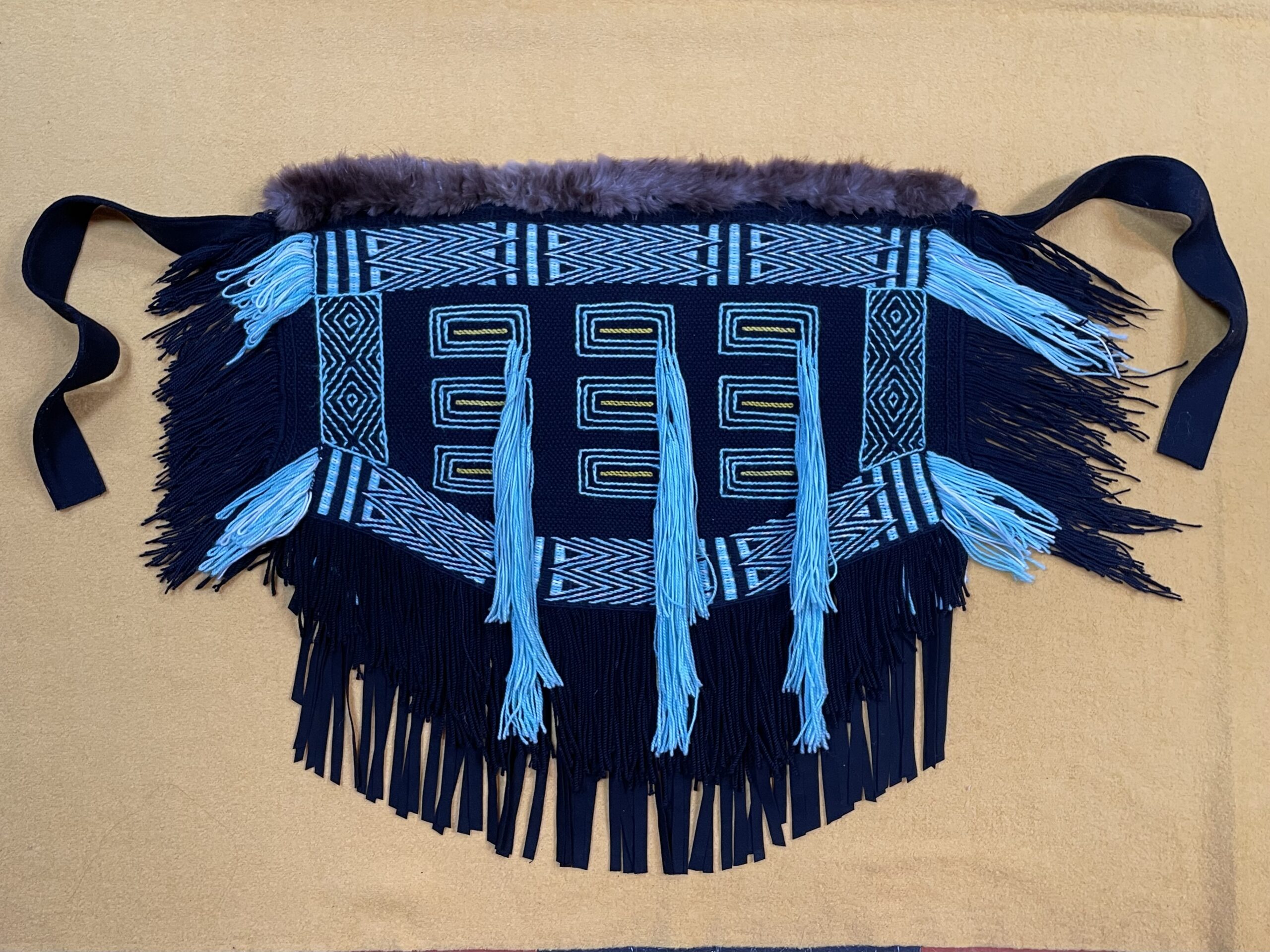 Child's Raventail Apron
,
Wool, Suede, Sea Otter ,
22" x 21"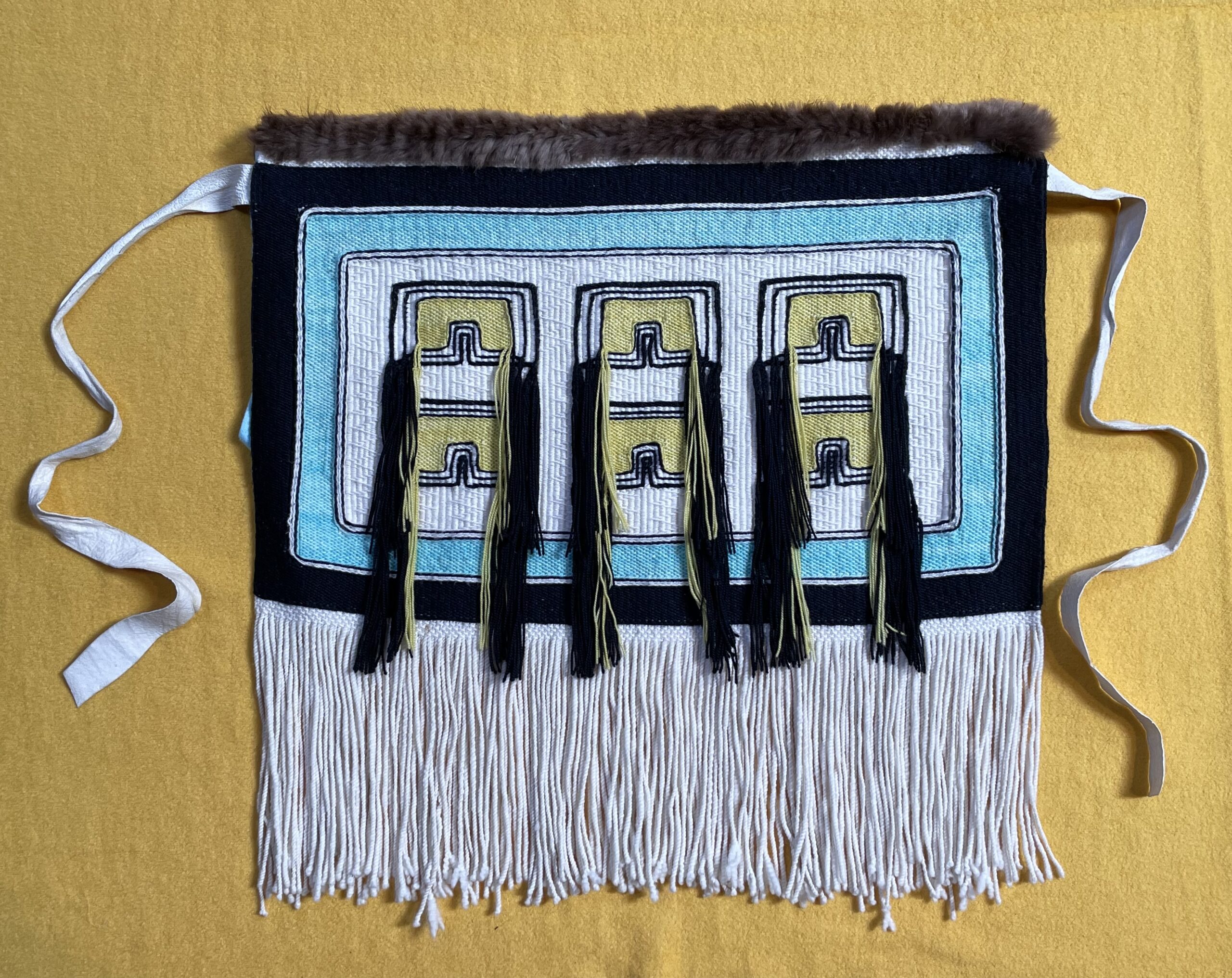 Treasures
,
Wool, Suede, Sea Otter ,
23" x 24"